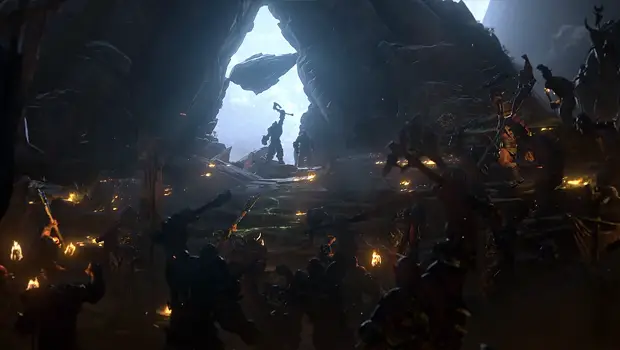 TEXT ROLEPLAY EH?
Hey orcs of many kinds - I was curious if anyone of you have ever tried text roleplay, and no matter what if there would be an interest in it?
I've done it plenty back in my days and it have been a good way to establish a setting that isn't always possible in the real world. I could be done with voice-chat as well, adding an atmosphere with music/tunes that all have to listen to as it goes. Images shared, challenging yourself to describe environments and get more into the thought of what you actually do when you act things out. What your stats would be, how lucky you'd be with a dice if we would try that. There's plenty of options and takes on it.
It doesn't have to be a big battle. It could be a small conversation, you and a few orcs raiding a village that you made up with npcs that you add as you go, a love story that you want to drag others into, just having fun, establishing a relation to another orc that you haven't had the chance to or something else. Feel free to imagine! It's your chance to chip in with some coolness - and on that part perhaps if becomes a thing, it should have it's own section on the forum.
All in all it's just an idea or a suggestion that I thought could be cool to try out. I thought it would be nice to flesh out in the forum, but of course it could be taken to skype or other applications of similar kind.
For my own convenience, at least in the parts I'd be a part of I'd appreciate it being in english tongue both written and spoken. But that doesn't mean you can't make another thread(or more) in german, that takes on the same idea: text roleplay.


What do you think?